There has been a significant change in UI since version 2020.12 of Burp site. (Personally, I'm unsure) The most important part is the change of LAF(Look and Feel)'s class to PlateLaf. This class can also support other themes developed for IntelliJ Platform, enabling it to apply different themes to the BuffSuite.
Burp suite 2020.12 버전부터 UI적으로 크게 변경이 있었습니다. (물론 개인적으론.. 별로) 가장 핵심인 부분은 LAF(Look and feel)의 Class가 PlatLaf로 변경된 것인데요. 이 Class는 IntelliJ Platform을 위해 개발된 다른 테마들도 지원할 수 있어, BurpSuite에도 여러가지 테마 적용이 가능해졌습니다.
Installation
1) https://github.com/CoreyD97/BurpCustomizer 에서 release 다운로드 (download release file)
2) BurpSuite에서 확장 기능 로드 (loaded add-on file on burpsuite)
3) Customize 탭에서 테마 변경 (go customize tab and change your look and feel)
Themes
About 60 themes seem to be supported, but no matter how hard I looked, there was no arrangement for the entire image. So I captured screenshot every single one of them in my lunchtime… 😭
약 60개의 테마가 지원되는 것 같은데, 아무리 찾아봐도 전체 이미지에 대한 정리는 없었습니다. 그래서.. 하나하나 다 캡쳐했습니다. (내 점심시간 ㅜㅜ)
Basic Themes
Arc
Arc orange
Arc dark
Arc dark orange
Carbon
Cobalt2
Cyan light
Dark flat
Dark purple
Dracula
Gradianto dark fuchsia
Gradianto deep ocean
Gradianto midnight blue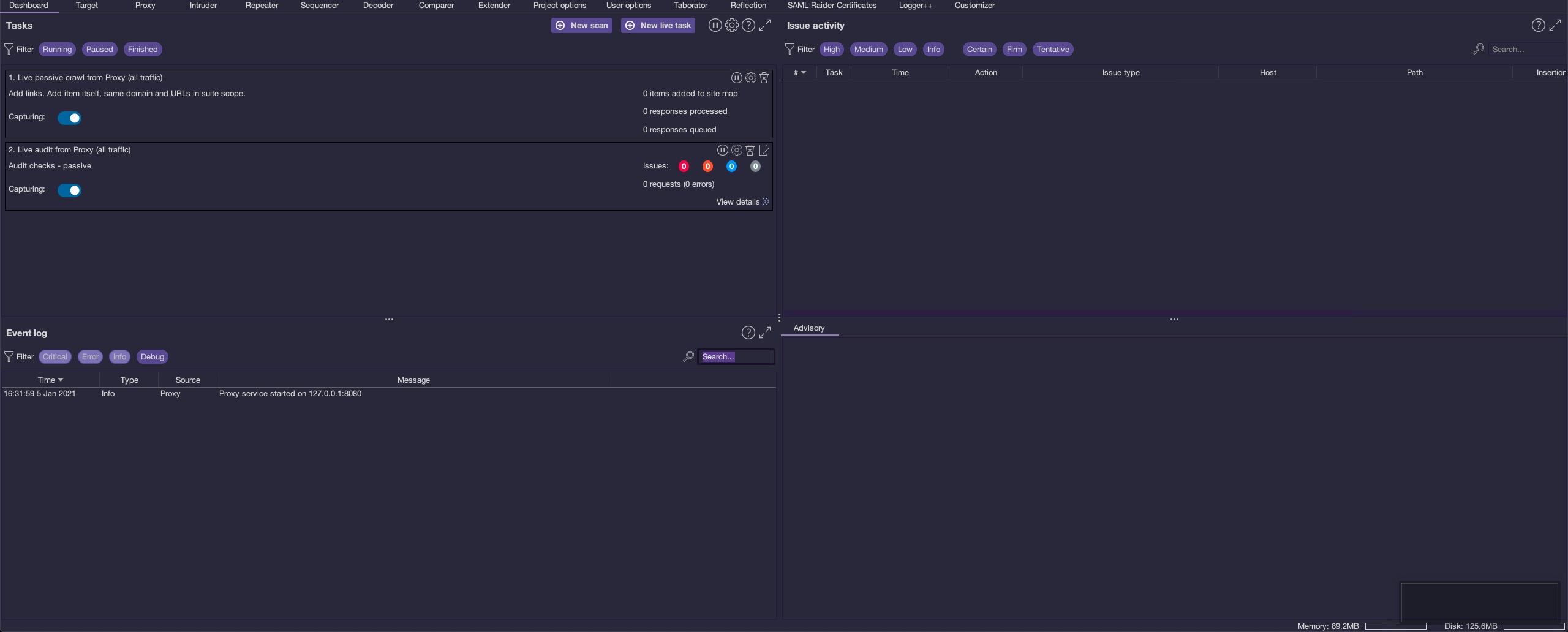 Gradianto midnight green
Gray
Gruvbox dark hard
Gruvbox dark medium
Gruvbox dark soft
Hiberbee dark
High contrast
Light flat
Material design dark
Monocai
Nord
One dark
Solarized dark
Solarized light
Space gray
Vuesion
Material Themes
Arc dark
Arc dark contrast
Atom one dark
Atom one dark contrast
Atom one light
Atom one light contrast
Dracula
Dracula contrast
Github
Github contrast
Light owl
Light owl contrast
Material darker
Material darker contrast
Material deep ocean
Material deep ocean contrast
Material lighter
Material lighter contrast
Material ocean
Material ocean contrast
Material palenight
Material palenight contrast
Monokai pro
Monokai pro contrast
Night owl
Night owl contrast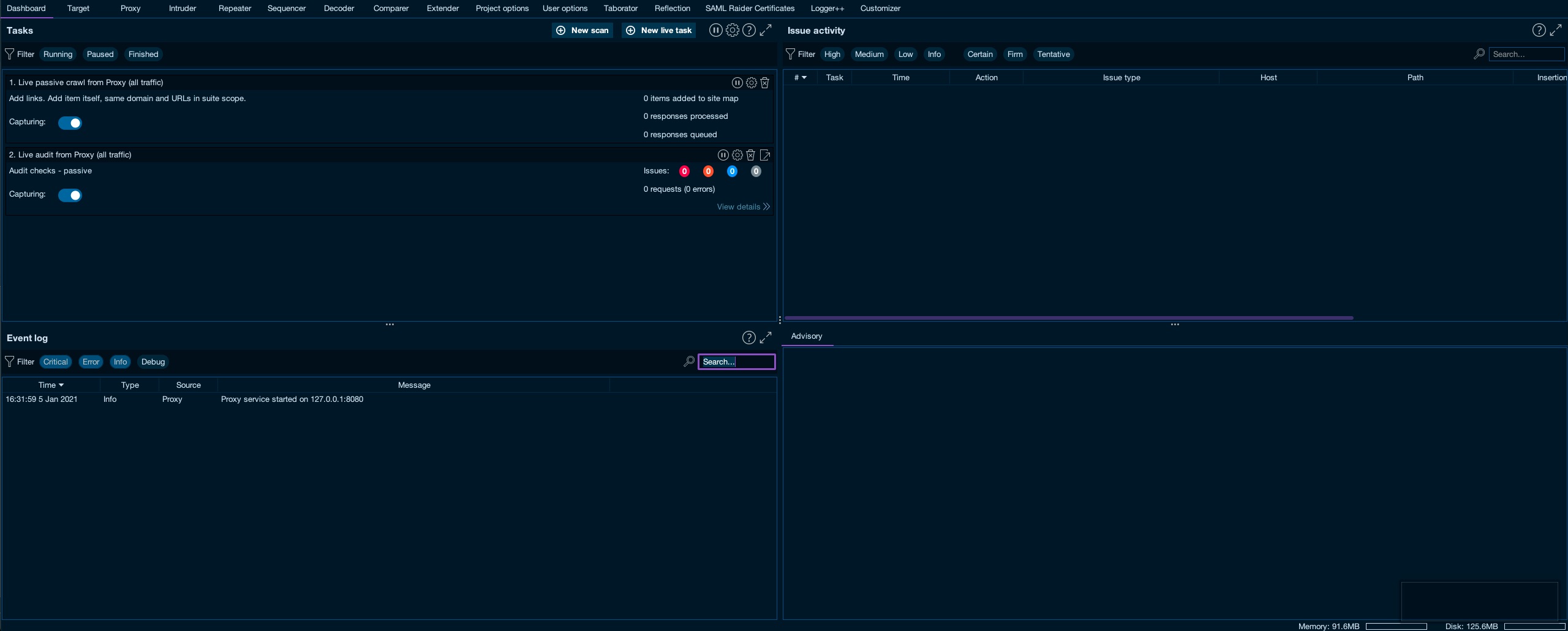 Solarized dark
Solarized dark contrast
Solarized light
Solarized light contrast
Conclusion
I think I've discovered an extension that I really like after the supported of dark mode. This will analysts to prefer BurpSuite to the ZAP. In fact, the ZAP also changed the FlatLaf as it went over to 2.10. So we can change the design dynamically, but I don't think there's any official support for the outside theme yet.
I don't like Java. I'll wait for someone with abilities to make it. @simon !
Darkmode 지원에 이어 정말 마음에 드는 확장 기능을 발견한 것 같습니다. 이로인해 미적인 부분까지 따지는 분석가들은 BurpSuite를 더 선호할 수 밖에 없겠네요.
사실 ZAP 또한 2.10으로 넘어오면서 FlatLaf 변경되었습니다. 그래서 동적으로 디자인은 변경할 수 있긴 합니다만, 아직 외부 테마에 대한 공식적인 지원은 없는 것 같네요.
Dynamic Look and Feel including Dark Mode. The Desktop UI includes a new set of open source Look and Feel's c/o FlatLaf including 2 Dark Mode options.You can also dynamically switch the Look and Feel via a button on the Top Level Toolbar. For more details of the dark mode see the Dark Mode in the Weekly Release Blog post.